About Me
Calling all the adventure seekers out there because you have come to the right place. Hi, my name is Alex Murrey and I have started this blog to spread my travel knowledge to those of you who have never journeyed before or are never off the road. I am 26 so I still have a lot of traveling ahead of me but my job tends to take me all the way around the world.
I teach English to many people in different countries and I love my job, it allows me to make a difference as well as exploring the world. So if you like traveling then keep reading.
My African Adventure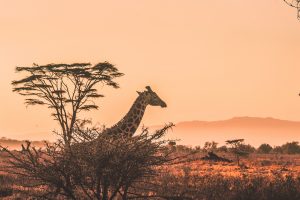 I discovered the African continent for the very first time a few years back when I started teaching English in Africa.
This first experience of Africa and its nature was a real revelation and I quickly planned a new trip to Tanzania to learn more about the art of wildlife observation. This is why I chose to be accompanied by a guide with whom I designed the route between the Northern Parks and Zanzibar.
This time, I felt ready for adventure and I chose to travel Botswana in 4×4 self-drive and camping for 3 weeks, from Okavango to Chobe via Moremi and Makgadikgadi.
More than ever attached to nature, I then had the idea to go to Zimbabwe as a volunteer. And the experience being particularly interesting, I volunteered again the following year in Benin for a first immersion in the heart of West Africa.
The passion for Africa never left me, so a few months later I set off again to discover the Zambezi River through its two neighboring countries, Zambia and Zimbabwe, crossing the Kafue National Park and its Busanga Plains on one side, and Mana Pools on the other.
And then it was the call of the great apes that made me look towards Central Africa and especially towards Uganda and Rwanda where the last mountain gorillas and chimpanzees live. An unforgettable journey, probably the most memorable of all, which allowed me to discover the magnificent environment, the extraordinary fauna and the people who are so endearing in these two countries. A sublime piece of Africa with a thousand colors and a thousand smiles, to which the Batwa Trail blog pays homage by bearing the names of these magical lands and people.
In complete opposition to this overpopulated and vegetal Africa, I continued my explorations in Botswana, in the north of the Kalahari Desert where absolute silence reigns in virgin spaces stretching as far as the eye can see.
Always very motivated when it comes to participating in wildlife protection actions, I went back to Zimbabwe for a new eco volunteer mission, in the region of Main Camp in Hwange NP, in order to study the most discreet of all the big cats: the leopard.
My last teaching job took me on an incredible road trip from Botswana to the Democratic Republic of Congo where we had a new appointment with the mountain gorillas, with the idea of supporting the very fragile protection of the oldest national park in Africa: the Virunga, and all those who work courageously to achieve it. Once again, Batwa Trail is a nod to these magnificent lands that I fell in love with. 
But this blog is more than just Africa. All travelers and nature lovers will find a useful piece of content on the BatwaTrail. Let's explore the world together!